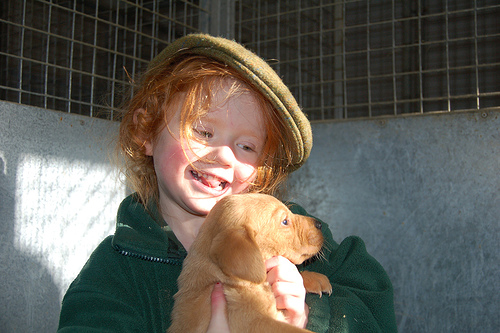 I suppose being born in Lancashire and living for most of my life in a small shrimping village by one of the best marshes in the country it was inevitable that I would become involved in country pursuits in some form or other. Within this village, every other person that has a shotgun certificate, has either been in the England Clay Pigeon Shooting Team or trials gundogs. Influenced by one of my best friends, Kev Mayor ex England Sporting team member, I decided to take up gundogs as my particular discipline.
In my early days, I was very fortunate in that Ronnie Bond, one of Lancashire's great characters from the gundog world, took me under his wing and allowed me to spend time with him picking up and gundog training. Through Ronnie, I went on some of the best shoots in Lancashire and was in awe on my first days picking up, as in the team with us was John Halstead Senior and Junior, Bill Rostrum, Margaret Crawford and in the beating line Burt Taylor; I am sure you would agree some of the most distinguished people in the world of gundogs. I spent some of the best days in my gundog life with Ronnie and his dogs. Sadly with having to spend more time in the real world and having to start earning a living, I had to begrudgingly end my midweek jaunts up to Whitewell and knuckle down to being a husband and father.

For quite a few years I became a weekend beater/picker up and gundog trainer until the opportunity arose for me and the family to move to Edencroft Kennels in the Ribble Valley. With few of the drives from the Whitewell Estate being visible from our house you can imagine how daunting, but most exciting, a move this would be for us. I am extremely fortunate that I am now able to work with gundogs virtually full time and pick up on the same shoots that I used to frequent with Ronnie, but now in my own rite. I have met some great friends and contacts through working with gundogs, from all over the country and look forward to meeting many many more.

And today, with the help of Nicola Hannan from Drummuir Spaniels, Mike Roberts from Miliscer gundogs and Carol Clark from Greenbriar Labradors, we have managed to put together a great team of gundogs under the kennel name of Withnell Moor. We aim to produce gundogs that are enthusiastic, loyal, biddable and capable of facing the rigors of the shooting field with ease.

If you have any questions about the gundogs or services that Withnellmoor Gundogs offer please do not hesitate to get in touch.
Website last updated 26/02/2012
Visitors since 5th June 2009
We are proud to be working with and recommend the following :-